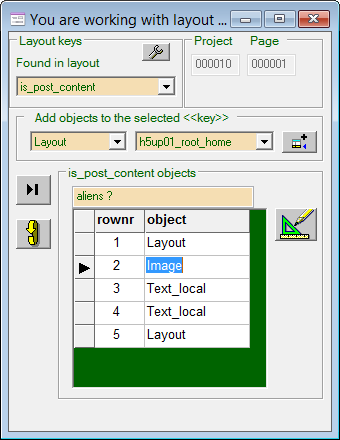 Connect a Text_local to the key
Choose Text_local from the combobox. And click on the + button
to open the text editor.
Connect a Text_project to the key
If you select the Text_project, a second combobox will be displayed. This combobox contains all the project texts that exists for your project. If you want to add a new Text_project to your project, then you type the name in the second combobox and click on the + button
What is the diffrence between a Text_local and a Text_project ?
The local text is only used in one place but the project text can be connected to several &lt&ltkeys&gt&gt.
And those &lt&ltkeys&gt&gt can be on any page within your project.