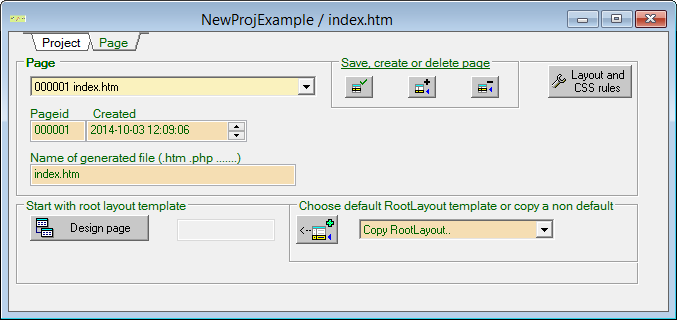 The first page for your project
The first page is the index.htm which is created automaticly when a new project is added.
Every page has a root layout and from this layout the rest of the page is built. In this case a root layout has not yet been choosen.

Let's copy a Root Layout. Click on the button.